You Have to Work for Everything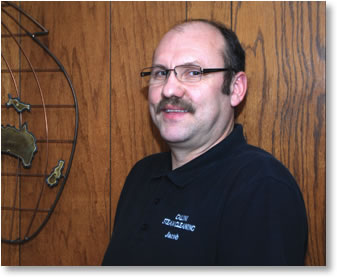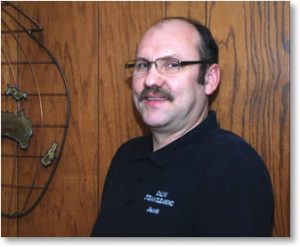 "Hello, my name is Jacob Calini, and I'd like to share with you a little bit about myself and how I started this Carpet Cleaning business in 1988.

I arrived in the USA, the land of dreams, on February 28, 1987, from Romania with simply nothing except a positive attitude to better my life, a bag of clothes in my hands, no money to support myself, no English to communicate, and no education or career. I was 21 but quickly learned that you have to work for everything.

I started doing professional cleaning services in 1988. I liked to travel, communicate with people, and exchange stories with them. That's how I learned to navigate this business and eventually accept this work as my career path.

I love my customers and wish I could reward them because they put a roof over my head, feed my family, and send my children to school. I dedicate myself to satisfying them 100 percent!"

– Jacob Calini
We Guarantee Your Satisfaction with Our Professional Cleaning Service
Calini Steam Cleaning is the leading professional cleaning service with an outstanding reputation for quality and integrity. For over 33 years, we have provided the highest quality residential and office cleaning services for all homes and businesses.
You can count on our steam cleaning service for all your needs:
Upholstery cleaning
Carpet cleaning
Rug cleaning
Tile and grout cleaning
Furniture cleaning
By choosing Calini Steam Cleaning, you can rest assured that your home or office will be impeccably cleaned. So, it will reflect the personal and professional image you want to project to your family, friends, and clients.
More importantly, we stand by our work. Contact us within ten days if you are unhappy with our services. We'll return to correct any issue free of charge.
Why Use a Professional Cleaning Service?
Studies show that typical homes in the U.S. carry 7,000 kinds of bacteria and 2,000 different types of fungus. And if you have pets, the amount and types of bacteria increase.
The good news is that steam cleaning services eliminate most of that bacteria to create a more healthful home or office environment. Plus, a professional cleaning service knows which products to use and has access to better cleaning agents than you.
In addition, you won't have to worry about investing in and storing cleaning supplies and equipment, especially if you're a business. We bring everything necessary to get your space professionally cleaned.
And when we're finished cleaning, you'll know that the dirt and allergens trapped in soft surfaces like carpeting and upholstery have been removed.
You'll be left with a spotless room that presents a healthier environment for your family or office workers.
Professional Cleaning Services in Lebanon, PA, Reading, PA, and Newton, NJ
We serve Central Pennsylvania, including Lebanon, Lancaster, Dauphin, and Berks counties. In addition, we have a location in Weston, NJ, covering Morris, Sussex, and Warrant counties.
If you're looking for a professional cleaning service near you, get in touch. We also welcome questions, comments, or concerns about our state-of-the-art carpet cleaning service that uses advanced steam cleaning tools.
Lebanon, PA Office – Headquarters
1233 Cornwall Road
Lebanon, PA 17042
717-272-1002
Reading, PA Office
Brandywine Rd
Wyomissing, PA 19610
610-777-0377
Newton, NJ Office
Newton, NJ 07860
973-579-6506
"First time using Calini—loved the results! Jacob was so friendly and professional, with attention to detail for sure. Our carpets look brand new, even with a dog in the house and two teenagers! I highly recommend Calini. Several neighbors have used him for years, and we certainly will be calling again!" – September 7, 2020
– Lorinda L., North Haledon, NJ