Professional Upholstery Cleaning at Affordable Prices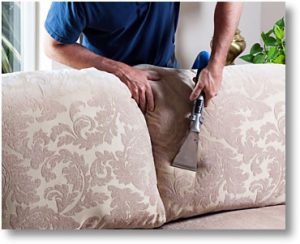 Your furnishing represents a significant investment. It also reflects your personality. So, it makes sense to give it the care and attention it deserves with a routine upholstery cleaning.

We offer professional, affordable upholstery steam services to keep your furniture looking new. Our cleaning services include sofa and chair cleaning, vehicle interior cleaning, and manufacturer's warranty work.

They also cover:
All Types of Upholstered Fabric Cleaning
Mattress Cleaning
Water Damage and Restoration Cleaning
Steam Extraction Cleaning
Spot Cleaning
When you use Calini Steam Cleaning, you'll never get hit with hidden costs.
Upholstery Cleaning Does More Than Removing Surface Dirt
If you're like most families, your furniture takes a lot of abuse. Your kids accidentally spill their drinks. Your dog jumps up on your couch with muddy paws. Plus, simple, everyday use can dirty your furniture's fabric.
It might be easy to flip over your couch's cushions to hide embarrassing stains. But that doesn't correct the issue. There's also the likelihood that the clean side of the cushion gets stained. So, then, what do you do?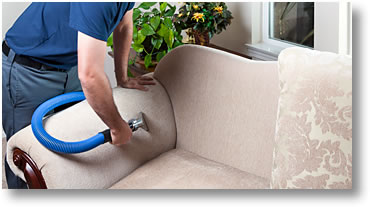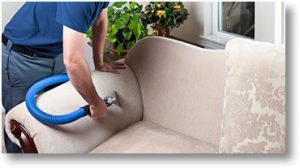 Upholstery steam cleaning removes those ugly surface stains once and for all. It also restores the fabric's original appearance and brings back its vibrancy. But it does a great deal more.
Your sofa, chairs, and other furnishings trap bacteria. They can also harbor mold, mildew, and fungi. And if you have pets, they'll pick their dander.
Steam cleaning effectively removes all that. It kills 99.9% of bacteria. Removing these elements also improves air quality in our home to create a more hygienic surrounding for your family.
Regular upholstery cleaning also extends the life of your furnishings by removing abrasive substances that can increase the wear of your upholstery. In addition, it leaves your furniture smelling fresh.
Our Upholstery Cleaning Service Comes with a 100% Guarantee.
We stand by our work. If your stains come back within ten days of cleaning, we'll reclean your upholstery again. No questions asked.
As a professional cleaning service, we'll determine the best way to clean your upholstery. Our 33 years of experience gives us the know-how to complete the job correctly and to your satisfaction. We can remove even the toughest stains.
We'll never use inappropriate cleaning agents that can damage your sofa's fabric, forcing you to have it reupholstered or, worse, replace it. In fact, steam cleaning uses only two main ingredients – water and heat.
We can also steam clean your carpeting, rugs, and other surfaces to make your home spic and span.
Looking for an Upholstery Cleaning Service Near You?
Give us a call. We have offices in Lebanon, PA, Reading, PA, and Newton, NJ. So, we offer cleaning services to residential and commercial clients throughout Lebanon, Dauphin, Lancaster, and Berks counties in Pennsylvania.
Our New Jersey cleaning services support clients in Sussex, Morris, and Warren counties.
Lebanon, PA Office
Headquarters
1233 Cornwall Road
Lebanon, PA 17042
717-272-1002
Reading, PA Office
Brandywine Rd
Wyomissing, PA 19610
610-777-0377
Newton, NJ Office
Newton, NJ 07860
973-579-6506
"Jacob has been cleaning our carpets and whatever else has to be done with them for approximately 26 years. Jacob does an excellent job; we are delighted with his work. If you have any questions, you may call me at 973-383-6881 Monday thru Friday."
– Ellen, Residential Manager, Landmark West Apartments, Newton, NJ