Carpet Steam Cleaning
Top Quality Carpet Cleaning at Affordable Pricing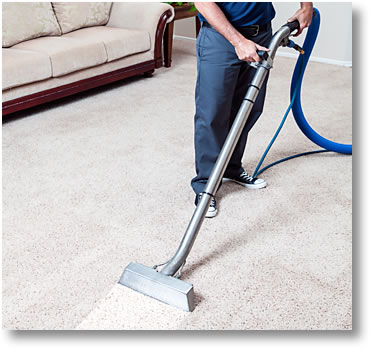 Don't spend your valuable time scrubbing the carpet. With over 25 years of experience, the experts at Calini Steam Cleaning will make your floor look like new in a flash. Whether you need to fight pet odors or stains from the kids, leave the carpet cleaning, carpet steam cleaning, steam extraction, spot cleaning, furniture cleaning and the rest to the professionals at Calini Steam Cleaning!
Calini Steam Cleaning is the finest carpet cleaning company around—and we've been around for over a quarter century! We have a complete carpet care solution and specialize in carpet stain removal.
In homes with pets, your carpet will eventually collect the stains and odors that are inevitable with pets, as well as becoming a haven for fleas! Our carpet cleaners handle special cleaning methods with professional spraying instruments to proceed carefully on the inspected areas with extra attention to pet areas with the utmost care and perfection. However, finding a good steam carpet cleaner can be risky. We have the know-how and experience to not only remove stains and odor, but to help you keep it that way longer. That's why we recommend that you have all your fabrics cleaned on a regular basis. Whether it's wall-to-wall carpeting, upholstery, draperies or your most expensive oriental rugs and tapestries. Without consistent care, they can slowly succumb to the ravages of a deteriorating progression. Stains and spills become progressively more difficult to remove. The longer they are allowed to remain in the fabric, the more likely they are to attract more soil, and the deterioration process begins.
Carpet fibers hold almost 35 percent of the dust, dirt and grit that's ground into and captured deep down in the pile. Vacuuming picks up only a portion of the accumulated soil, but vacuuming regularly helps a great deal.
Health and Safety Always Comes First
Perfectly safe for humans and pets! Calini Steam Cleaning uses an ultra-concentrated, heavy duty extraction detergent especially formulated to work at cleaning temperatures associated with truck-mounted and heated portable extractors. Our extraction detergent contains a unique blend of solvents, detergents, and alkaline builders that break down and dissolve the toughest soils, while simultaneously softening the water for a cleaner, fresher, softer feel to the carpet after cleaning. It also has a non-tacky formulation that keeps the carpet from re-soiling faster and leaves a tropical breeze fragrance giving a welcomed, refreshed scent. For specific technical information, see our Material Safety Data Sheet.
Fully Guaranteed Service
We will clean your wall-to-wall carpeting, upholstery and draperies with the same care and perfection that comes with many years of experience. Being a family-owned business, we take pride in what we do and stand behind our workmanship 100%. If stains come back within 10 days of cleaning, Calini Steam Cleaning will re-clean your carpet or rug for free. We also offer Oriental & Area Rug Cleaning Service. We are fully insured with 25 years of professional cleaning experience.
Contact us for cleaning projects in Morris, Sussex and Warren counties in New Jersey as well as Berks, Dauphin, Lebanon and Lancaster counties in Pennsylvania.